Welcome to Kitchen X – the experimental chop-shop, the room of a thousand inaccurate measurements. Not for the faint of heart is this gruesome compilation of culinary mash-ups.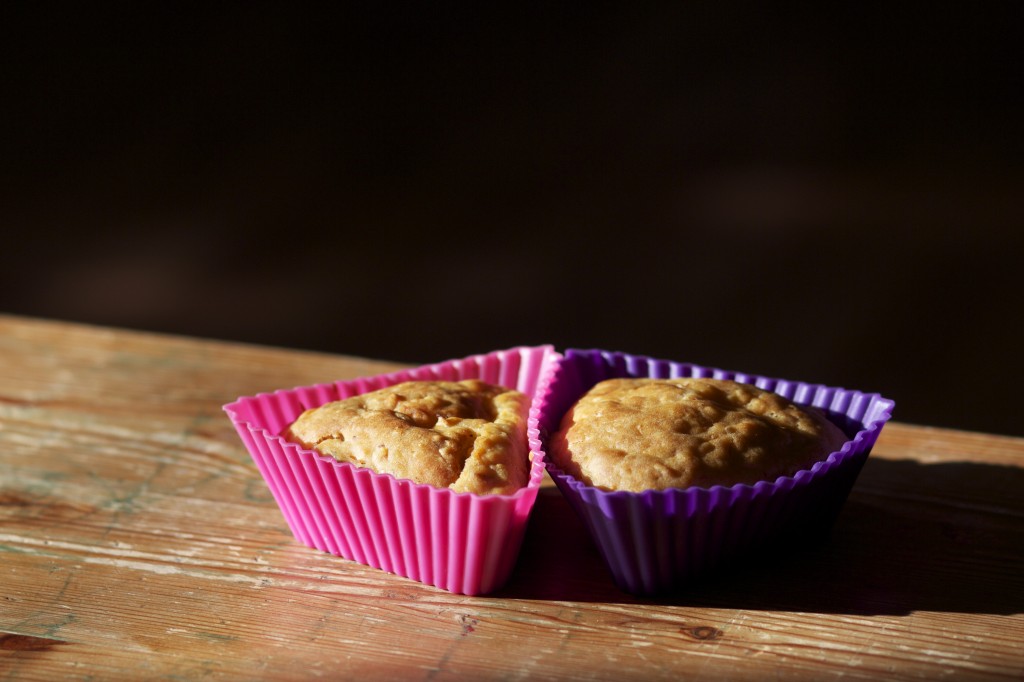 I actually don't feel like I've been cooking that much lately – I'm so used to making cookies all the time, I guess, and I haven't made any (at home) for almost a month. Still, In September I managed to make pretzel challah rolls and kimchi jjigae pulled pork. They were supposed to be eaten together, but I think that rice is better suited to pulled pork than the soft and chewy challah. Next time I'll try a crusty sourdough. I made the bread using this recipe. I loved all the little helpful comments, and I even used her tutorial for making little knots out of the dough. Though the knots were easy to make in concept, shaping was still the hardest part of the process. The dough did not want to be anything but a blob, and it kept shrinking back to its original form. Maybe I needed to let them sit longer? At any rate, once shaped and allowed to rise a bit more I gave them a bath. I ended up using my cast iron frying pan, which was just large enough to hold a small braid. Yup, that's right, I jumped the gun like usual and doubled the recipe so I could make two small loaves for myself and take the rest to work. This turned out to be just the right amount. If I make it again I'll double it but just make knots. I liked them better than the loaves – they tended to come unbraided once cut.
The kimchi pulled pork doesn't have a recipe. Really, I just wanted to get rid of the last bit of kimchi before it grew legs and walked out of my fridge. I had eaten all the cabbage out of both containers so the only thing left was radish and juice, and I'm not really thrilled about radish. Picky, picky. Kimchi jjigae is the traditional use of the kimchi dregs, being kimchi soup. It's supposed to be made with old kimchi, and I always figured it's what I would make with the last bit of mine. I always think of kimchi as cold and crisp (ah! just thinking of it makes my mouth happy!), but I really love it hot. Kimchi and thick slabs of ham, toasted on a slab of crusty bread with some lovely melty cheese . . . . Hmm, now I'm hungry again. Anyway, for this concoction I rubbed the pork shoulder with a conglomeration of garlic, garam masala, korean crushed pepper (I still have a huge bag leftover from my kimchi making escapades), and brown sugar. I pureed everything in my little pint-sized food processor and then rubbed it on the meat. This mixture smelled so incredible that I almost didn't have the heart to do anything else to it. However I was strong and seared the shoulder with the onions and garlic the next day, adding the kimchi and the juices (if you remember, I made both white and red kimchi and I added the juices of both) and sticking the whole pot in the oven until fork tender. Yum. It's spicy enough to make my nose run, but it's a spice you can't really taste. And the leftovers are amazing with some rice and a bit of coconut milk. Instant Korean flavored curry. Being gauche, I asked one of my coworker's to smell it and she assured me that there was nothing unappetizing in it's odor, so I feel safe eating this around other people too. I've got some leftover in my freezer, which I'll either eat on a rainy day or turn into meat pies.
And now that you've gotten this far, I guess I'll explain the muffins. These are the savory carrot-onion muffins from Makiko of Just Hungry-Just Bento fame. I've made these before (in Japan, no less) and liked the idea of having both a savory bread and a bit of extra veggies on hand in my freezer. Yes. I am part squirrel. And yes,  I doubled the recipe (in my defense, Makiko writes small recipes. Like really, I'm going to dirty a bowl just for ten muffins?). I also frankensteined it up. First, my oil measuring was a little slapdash (I had extra in the pan so I poured it into the wet ingredients . . . . ). Then I realized it called for walnuts, which I'm all out of. I thought, "Hmm, miso would be a good substitute, right?" 1 and plopped a generous spoonful of white miso into the batter. But that didn't seem nutty enough, so I added a giant pinch of flax seed as well. Then I realized I had sunflower seeds. Seeds are just small nuts, right? So in went a handful of those. The result is really pleasant. The miso makes the faux-maple syrup really pop, but also adds extra umami – the same effect you would get by adding cheddar cheese to the batter2. The random addition of flax seed really helped the texture of these too, since they're eggless. When they first came out of the oven the insides were still a little gooey and they tasted like a really thick meat pie. So good! Once they cooled they lost that gravy like center, but they're still amazingly delicious. The best part is they don't muffin top, which means they fit in my toaster for convenient defrosting.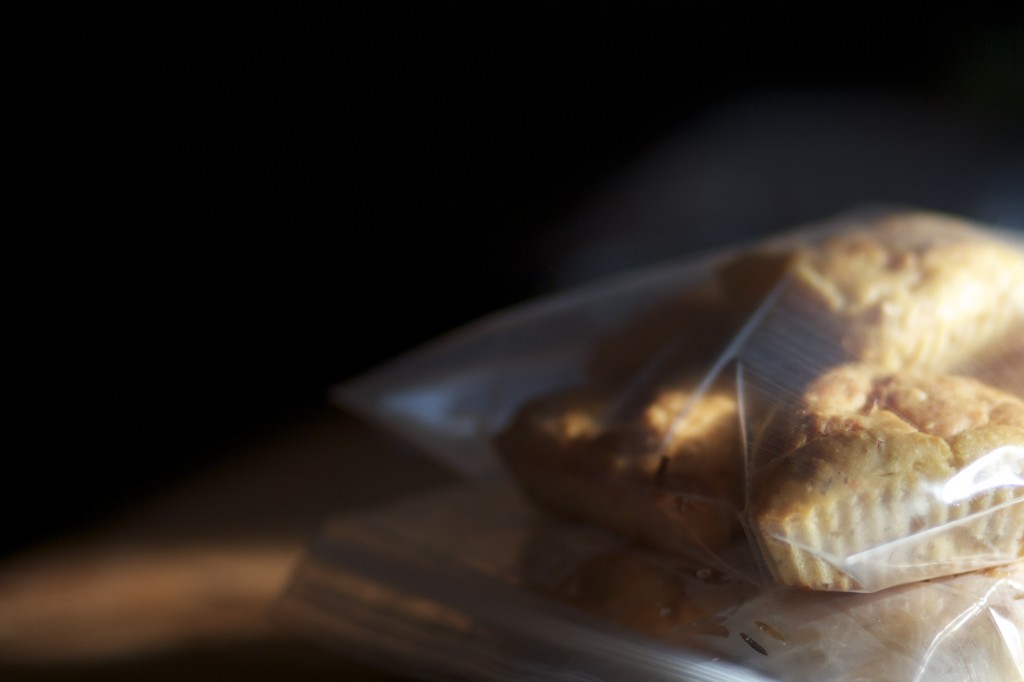 Better than gold ingots in the bank.